What would it be worth to you to have someone at the Capitol watching the Notice Boards and monitoring the House and Senate for announcements about Committee meetings?
---
What would it be worth to you to have a double check of important State Agency and State Department board meetings and other public meetings?
---
What would it be worth to you to know that you will never miss another Committee Meeting because you were not aware of the meeting?
---
What would it be worth for you to have at your fingertips the link to every bill being considered sent to your cell phone or email inbox?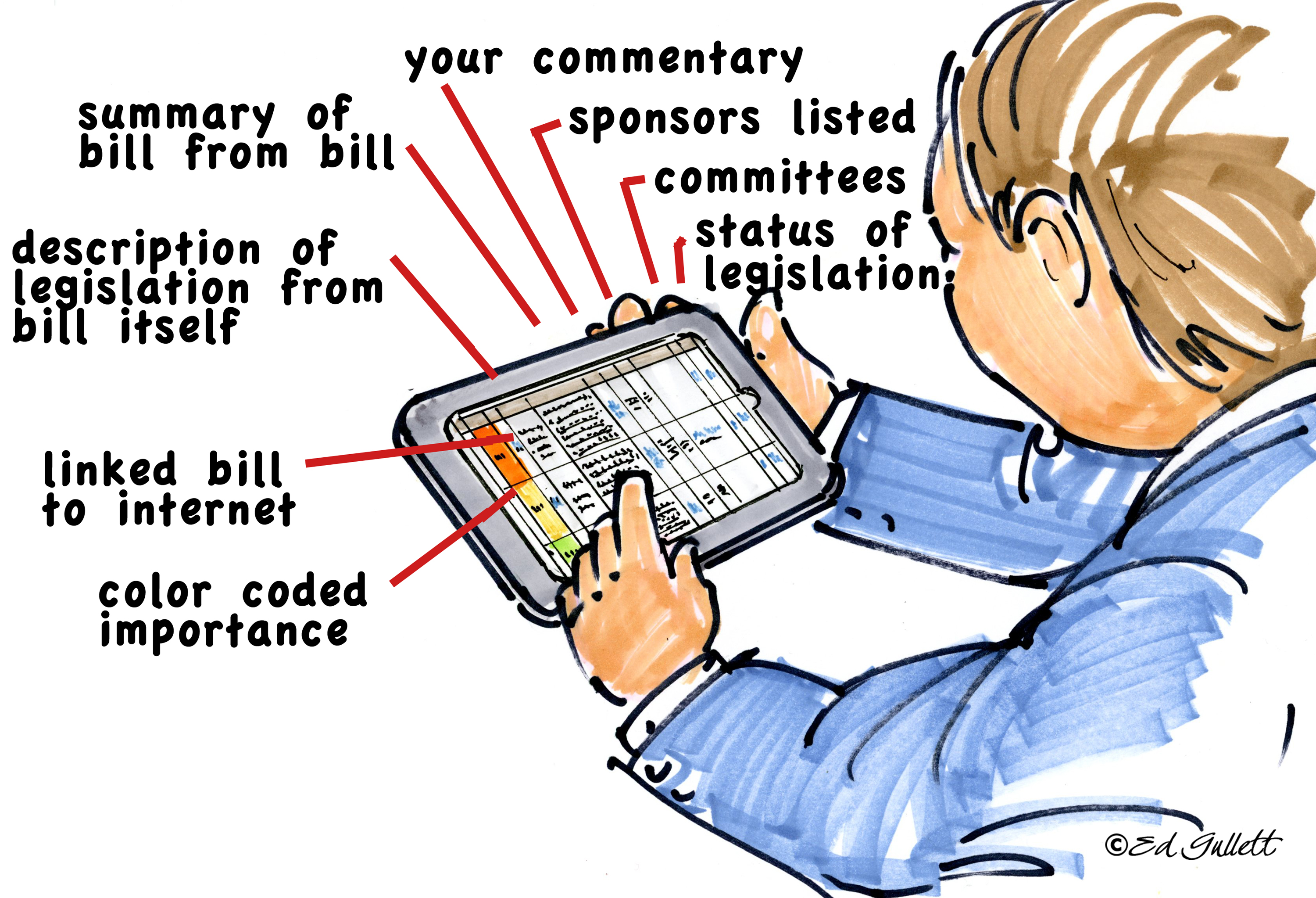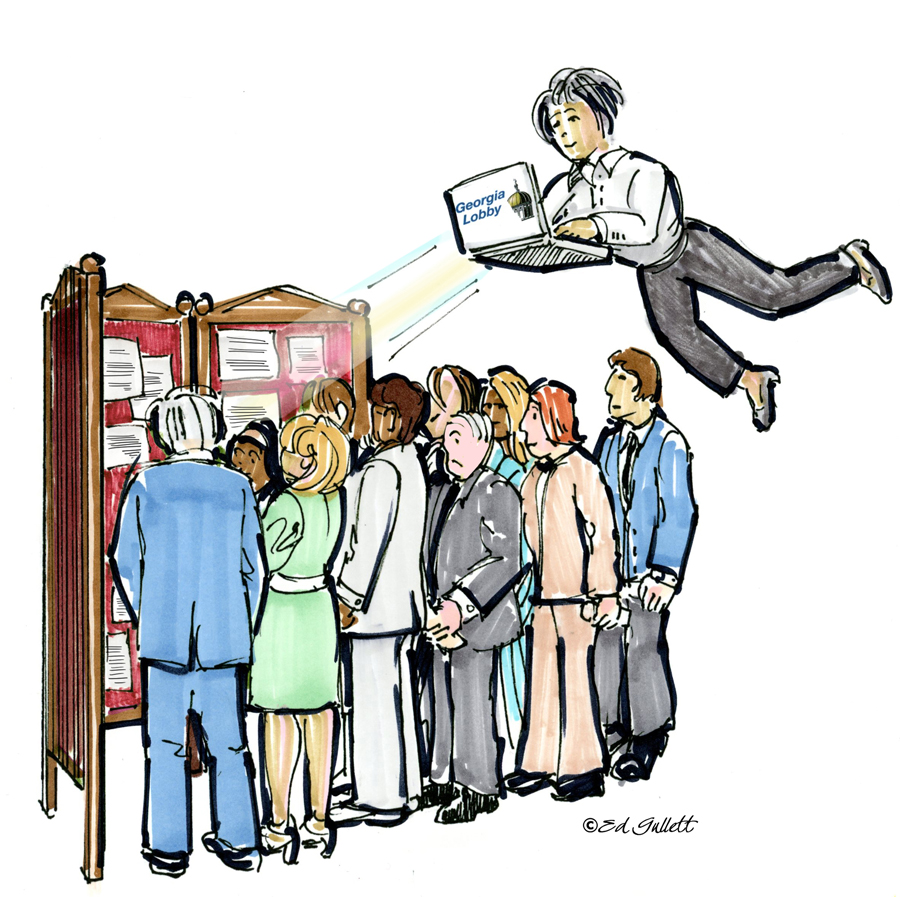 Georgia Lobby offers six services to choose from:
Additional email addresses within the same company and email domain: 1/2 subscription price.
Board Watch$900/Year
Monitor Committee Boards
Monitor Legislative Web Calendar
"Real time" reporting
Government Watch$500/Year
Monitor Public Notices
Monitor Departmental Meeting notices
Bill Watch / Code Watch*$700/Year
A tracking tool for identifying bills by type and number and/or words, terms, phrases, or code sections in Legislation introduced or to be followed.
Monitor for any movement or changes to specific enumerated bills and/or bills identified by words, phrase, or code sections
Monitor Committee Boards notices for specific bills
Monitor Departmental Notices for specific bills
Monitor Public Notices for specified bills
*Only available with Board Watch
Bundled with Client Watch$1700/Year
Includes Board Watch, Government Watch, Bill Watch, Code Watch, and the additional tool Client Watch.
Monitor Legislative Committee Boards
Monitor Public Notices
Monitor Specific Bills
Monitor specific words, phrases and code sections in Legislation
Client Watch Reporting – A reporting tool for the development of sophisticated reports to clients and others. Creates links to legislation, committees and legislators on the fly.  Updated in real time.
Our Service Agreement must be signed and returned before any subscription can begin. For more information, contact Georgia Lobby via site contact form.